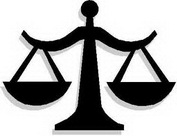 RESOURCES
Two Page Info Sheet

Flyers (Eng. and Fr.)

Poster for Judgement at Nuremberg
---
ENDORSEMENTS
Canadian Department of Peace Initiative
Canadian Unitarians for Social Justice
Canadian Voice of Women For Peace
Christian Peacemaker Teams Ontario
Coalition to Oppose the Arms Trade
Communist Party of Canada, Carleton Universiy
Ottawa Religious Society of Friends
Physicians for Global Survival
Ploughshares-Ottawa
The Radical Relics
Veterens Against Nuclear Arms
Women's Alliance Party/ Parti Alliance Femmes

Spring Nuremberg Action Group
STOP CANADIAN PARTICIPATION
IN CRIMES AGAINST PEACE AND
CRIMES AGAINST HUMANITY !
Bring the Nuremberg Principles to the
CANSEC Weapons Fair
"A person is considered complicit if, while aware of the commission of war crimes or crimes against humanity, the person contributes directly or indirectly to their occurrence."
–Canada's Crimes Against Humanity and War Crimes Program

JUNE 1 ACTIVITIES
Starting at 8 am at Lansdowne Park, all day
Come when you can
Fence decorating, music, picketing, reading of names of civilians who have died in war
10:00. Songs and Speakers.
Speakers include:
Hon David Kilgour, MP for Edmonton Alberta (Retired)

Elizabeth May, leader of the Green Party, speaks at 10:30.

And others
Singing by:
Norm Doucette, Tim Kitz, Steve Richer, Chris White, Sean Griffiths and Raging Grannies from Montreal, Ottawa, and Toronto
12 Noon at Lansdowne Park
Die-in to sounds of war
Participate in a die-in to symbolically represent the victims of weapons as now being displayed at CANSEC.
Immediately following the die-in at Lansdowne Park
Support the SNAG Nonviolent Direct Action
Individuals prepared to risk arrest for their beliefs will nonviolently attempt to enter CANSEC to dialog with the exhibitors and participants about the Nuremberg principles, and asking them to sign a commitment to adhere to them.
JUNE 2 POETS AGAINST WAR
11:30 at Parliament Hill
Poets against war will read poetry and play dead, bearing the names of weapons manufacturers and countries at war that use Canadian weaponry and systems.
Join the Spring Nuremberg Action Group (SNAG) as we throw a snag into the CANSEC weapons fair where profits are put ahead of international laws meant to stop war crimes.

While there will be nonviolent "civil disobedience", there will be many roles for people not risking arrest. Bring signs, banners, and objects of peace to tie to the fence.
JOIN AND SUPPORT NONVIOLENT ACTIONS TO
Inform exhibitors and participants that war shows like CANSEC violate the Nuremberg principles.

Ask them to sign a pledge to observe the Nuremberg principles and disarm.
Click here
for background or
download a .pdf version
Join us! Please get organisations to endorse and participate in SNAG.
Organized by Ottawa Raging Grannies, Nowar/Paix, Homes not Bombs, Coalition to Oppose the Arms Trade, The Radical Relics, Ottawa's Religious Society of Friends (Quakers)
---